TECH 01


Air Conditioning System
for Facilities People Gather
- Technology to Provide Greater Energy Savings and Comfort in People's Lives -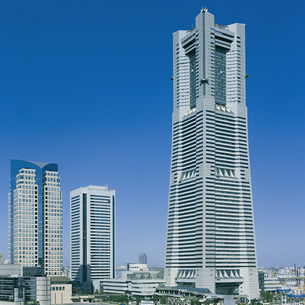 THE LANDMARK TOWER YOKOHAMA
Shinryo Corporation aims to build high-quality environments in all lifestyle spaces from office buildings and educational facilities to commercial complexes and accommodation facilities.
We are not only engaged in new construction but also assist in reducing wasteful energy consumption by working closely with customers after the construction is complete. We revise existing systems when conducting renovations when we integrate various methods without any loss to comfort such as the adoption of highly efficient equipment and optimal systems as well as increasing the lifespan of existing equipment while proposing energy saving measures in-line with those operations.
Energy Saving Technology
We realize co-existence of "people and buildings" through technology to improve indoor environments and technology that reduces the global environmental impact.
Main Air Conditioning Technology
1 Task/ambient air conditioning
This air conditioning realizes dramatic energy savings while also resolving the variations in comfort for each individual by keeping the minimum temperature and humidity of environments in all spaces and allowing each individual to set conditions to their liking in only their work area.
2 Radiant heating and cooling
This air conditioning realizes comfort without any noise or drafts because air flow is not used.
3 Perimeter air conditioning
This air conditioning is on the exterior of the building to efficiently eliminate elements with a large impact on indoor environments such as heat from daylight and winter cold that penetrates through windows.
4 Floor vent air conditioning
This efficient air conditioning system provides comfort in living areas such as in large spaces with high ceilings.
5 Natural ventilating air conditioning
This air conditioning is able to reduce energy consumption by directly introducing outdoor air when the conditions outside are better than the air inside.
Track record