- Technology to Support Informatization -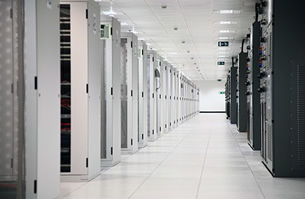 Data Centers
The demand for data centers is growing due to the expansion of outsourcing needs for the purpose of Business Continuity Plan (BCP) measures and an increase in cloud services. Shinryo Corporation contributes to the operation of safe and secure data centers by offering highly efficient air conditioning systems that drastically reduce energy consumption through a wealth of success and assured technology.
Space Visualization System to Visualize the Air Conditioning Environment of Server Rooms
Various methods are being developed to reduce the air conditioning energy of server rooms, but temperature and air flow management is vital to avoid heat damage and secure a safe operational environment during operation that impacts server functionality.
Shinryo Corporation's space visualization system measures and visualizes the temperature and air flow distribution of the entire server room with high accuracy through sensors installed in the necessary areas that use CFD (Computational Fluid Dynamics) analysis technology.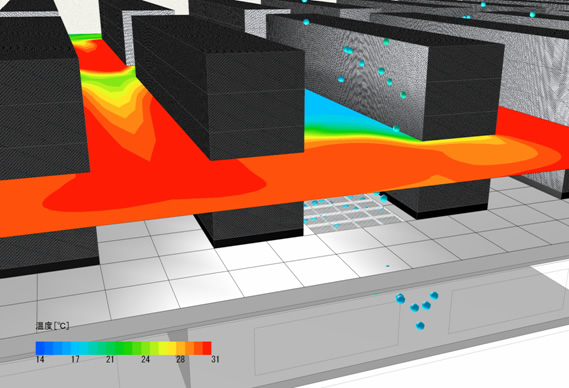 Example of heat movement within a server room visualized by the space visualization system
Track record