TECH 07


Research and
Special facilities
- Technology to Support New Possibilities -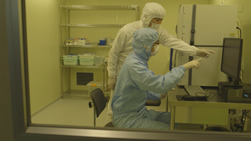 Analysis at the Innovation Hub
Shinryo Corporation fully utilizes its broad construction track record and advanced technology at its Innovation Hub in its work in special fields. This technology pursues new possibilities in air conditioning systems and supports creativity
Managing Risks in Operational Environments Nano-risk Response Nano-material Handling Chamber
Research on the development of various applications for nano-materials that offer special electromagnetic, engineering, and mechanical properties as well as high response performance are currently being carried out. These materials offer great hopes for industrial expansion in the future.
However, risk management is a requirement for operational environments due to apprehensions of the impact on people and the environment. Shinryo Corporation contributes to the industrial expansion with total engineering that includes manufacturing equipment, manufacturing lines, and manufacturing environments through a vast track record as well as our research and development into nano-risks.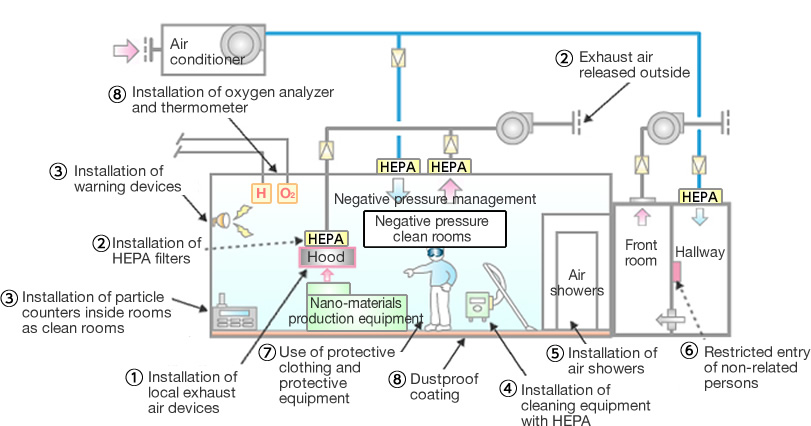 Genetically-modified Plant Cultivation Facility that Control an Optimal Cultivation Environment that Prevents Diffusion Such as Pollen
We are providing technology to control environments such as anti-diffusion technology that prevents pollen from genetically-modified plants and other materials from getting outside together with light, temperature, humidity and culture fluid adequate for plants to grow.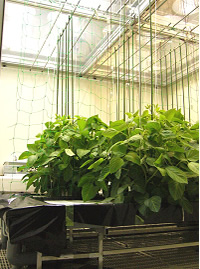 Genetically-modified Plant Cultivation Facility