- Technology to Create Environments in Water -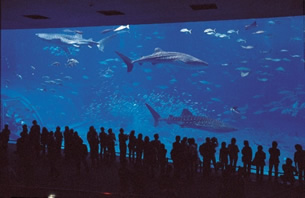 Ocean Expo Park Okinawa
Churaumi Aquarium "The Kuroshio Sea"
Water give life to fishes like whale sharks that swimming leisurely inside the tank to the tuna and bonito that move with feverish speed, in the same way the air people breath does. The experience and technology that we have gained at aquariums throughout Japan is widely utilizes as aquatic environment engineering technology for buildings such as aquaculture facilities, thalassotherapy facilities, warm-bathing facilities, and waste water treatment facilities.
Filtration and Circulation Equipment to Reproduce Various Natural Environments
Even though filtration and circulation equipment of tanks is a simple phrase, there are wide range of natural environments each animal inhibits such as fresh water, sea water, and the differences between country and region. High-level expertise and a wealth of experience in ocean life and aquatic technology are necessary to reproduce these environments.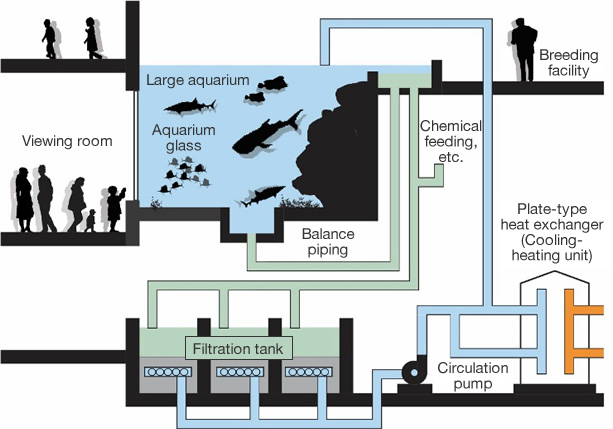 Track record